»   COMING SOON homes for sale
»   ACTIVE homes for sale
»   UNDER CONTRACT and waiting to close
»   SOLD in the last few years
There are not enough words to truly express our gratitude for Karen.  There is absolutely no way we could have repeated our results with another realtor.  Give Karen a call to see what she can do for you!!
Becca G.
Hiring the high volume real estate agent is rarely what is best for you. Karen handles a limited number of home listings at a time so she can make YOU a top priority.
Buying a home takes more than just finding a house you like. Karen will make sure you don't overpay and will watch out for your best interests every step of the way.
Agent Matching
Realtors® know what to look for in other agents. Karen's FREE matching service finds the best agent for your needs in St. Louis or anywhere in the United States.
Who Runs Arch City Homes?
Karen Goodman is a St. Louis Realtor® affiliated with Circa Properties. Karen created Arch City Homes in 2007 as a way to promote her client's homes for sale, along with sharing information with buyers, sellers and St. Louis residents.
Less than 1%

of local agents are

11 year winners

of the prestigious FIVE STAR award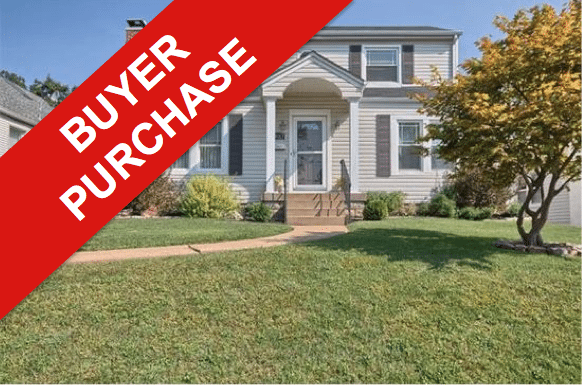 If you need a realtor, you should hire Karen! She has assisted me over the years buying/selling 3 homes in different areas of St. Louis. She's extremely knowledgeable about every aspect of the business. She's responsive and gets things done on time. 
Read More
Difficult buyer or seller? No problem – I've had both, and she's handled each situation with grace, resolving the problem so as not to delay closing. She also has a good network of contractors who can help with repairs for selling and after buying. A great all around resource. And she fosters homeless dogs!
Pamela Gater
Posted on Zillow
This review can by summarized with my saying that Karen Goodman is the most knowledgeable, professional, and ethical realtor I have ever worked with. She recently sold my townhouse in a tough market . She accurately gauged the market and drew up a plan. 
Read More
She made solid suggestions in staging my home with the furniture I already had, and posted photos so beautiful I started to have second thoughts about selling! She guided me through the myriad of hoops a seller has to jump – from disclosures to inspections to repairs to permits. Easy to talk to with great insight into both buyer and seller, she was calm, even encouraging me to delay lowering my price when I was getting nervous. Who has ever heard of a realtor doing that? I can, without hesitation, recommend Karen to anyone looking for an honest, hard-working, intelligent, and delightful agent.
Marilyn Trauner
Posted on Realtor.com
Buying a condo is different than buying a single family home, and you need an experienced condo Realtor© to help you if you are buying a condo. Someone who knows what to ask and how to write a condo contract. I'm one of those agents who knows what I'm doing when it...
read more
Are You Ready to Get Your Home Sold?
Find Your Dream Home?