If you want to stay informed of the St. Louis housing market and tips for buyers and sellers, subscribe to the Arch City Homes weekly email so you don't miss any posts! 
Regardless of whether the real estate market is a hot seller's market or a slow buyer's market, there are always some homes that just don't sell.
When I have one of those listings that just isn't getting showings, or is getting a lot of showings but no offers, it means that I need to have a candid conversation with my clients to discuss their options.
5 Choices for Home Sellers:
1. Reduce the Price
Even the most obsolete home on the terrible lot will sell if the price is knocked down low enough.
Think about this for a moment. Let's imagine you have a home that is listed for $300,000 and no one has made an offer. If you dropped the price to $200,000, do you think you would get it sold?
Absolutely!
Of course, no one wants to just give their house away. The challenge is to find that number between the overpriced $300,000 and the ridiculously under priced number of $200,000.
If you have a house to sell, and you are getting showings but not offers, you should consider dropping the price of 3-5% to see if the perceptions of buyers change. A buyer that can afford $300,000 has higher expectations than a buyer that is stretching to spend $285,000.
If you aren't even getting showings, then you need to make a more drastic price drop. A 10% price drop will expose you to a different group of buyers who couldn't previously afford your home. The $300,000 buyer expects a lot more in a home than the $270,000 buyer. The plain house to the higher priced buyer can look like a castle to the more budget-minded buyer.
When you drop your price to the point that you look like the best house at that price point, rather than the average or below average house, someone will make you an offer. They'll won't even mind that tiny yard that turned off the more affluent buyers.
2. Make Improvements
Honest feedback from buyers or their agents is important. If one buyer complains about something, there's no reason to get alarmed. However, if you are getting numerous comments about the scuffed up paint or old carpeting, you need to seriously consider fixing the things that the buyers don't like. If you are unwilling to drop the price, then making improvements may be your best bet to get the house sold.
Keep in mind that this ONLY works if you are getting a lot of showings.  Buyers search online for homes and only go see the ones with the best features and updates. Lots of showings means the marketing is working to get people excited about a home. It's only when they walk through the front door that they realize the condition is inferior to their other choices.
If you aren't getting showings at all, making minor improvements won't have an impact since it won't change the online perception of the home and how it compares to the competition. You simply can't tell that carpeting is stained in pictures…so replacing it won't do anything to get people to come take a look.
A few years ago I had a condo listing that I took over when it had already been on the market for a few months. The property was vacant and looked a worn. I arranged for a handyman to make a few minor repairs and a cleaning service to make it shine. Still, buyers were comparing it against a nearby large rehab project with smaller units but the flash of granite and stainless appliances.
After a few months with no success, I finally convinced my client that replacing the worn carpeting would have a bigger impact than the carpeting allowance we were offering. It worked. We pulled the listing off the market, got the carpeting replaced, and found a buyer quickly once we re-listed.
Keep in mind that small changes aren't likely to change buyers perceptions. Planting flowers by the front door or changing the fixture in the bathroom alone isn't going to get the house sold if buyers there are still a number of other things that the buyers would need to fix. Updates that will make a difference are the big projects that take effort or money which buyers don't want to take on themselves.
3. Wait
If you aren't willing to drop the price or improve the condition of the home, and really MUST sell, waiting it out is your only other option.
But, if you've had 30 buyers through that chose to NOT make an offer, the chances that one of the next 30 people will feel differently is slim. As time goes on, buyers see that you've been on the market for a long time. They know that you haven't adjusted your price (pricing history is available on websites like Zillow). Buyers will assume you won't be flexible…walking away without even making an offer…or they will assume you are desperate and their offers will be really low.
If you do sell, statistics show that you will end up getting less for your house than if you had just gone ahead and dropped the price as soon as you realized that you weren't getting enough showings with good feedback.

Waiting it out doesn't work well when you've had lots of showing with no offers.
It is even less likely to work when you aren't getting many showings. If you are getting lots of website hits and no one is coming, buyers are sending you a message. The house simply doesn't match their expectations based on the location and features. They aren't going to waste their time to come see it in person.
On the other hand, if you are getting very few MLS agent hits, the likelihood that you'll get showings when almost no agents are even opening the listing is just unrealistic.
Waiting it out for that one buyer could work, but you could be waiting a long time PLUS end up with a really low offer.
4. Don't Sell
In the last few years, I have encouraged several clients to take their home off the market and stay put. One was going to take too big of a loss to justify moving. She was hoping to reduce her monthly expenses by downsizing, but saving a few hundred dollars a month couldn't justify a $20,000 loss. Ultimately, she tightened up her budget and stayed put.
Another couple was ready to move up to a more expensive house. When it became clear that in order to sell the price was going to have to come down, they realized that they wouldn't be able to afford the type of home that they wanted to buy. Since they didn't have to move, they decided to stay put and wait a few years until the value of their home improves.
5. Turn the Home into a Rental
If you simply must move out of your home but can't find a buyer for the price you need, your other option is to become a landlord. Hopefully you will be able to bring in enough rent to break even. Even if you take a small monthly loss, it might be better than taking a huge loss by selling.
Another client of mine found a renter for his condo when he couldn't sell without taking a massive loss. He was getting married and moving out of town, so staying put simply wasn't an option. The condo was rehabbed a few years ago and was in excellent condition. We had already dropped the price below market value, but there simply wasn't any demand for condos in his part of town. We checked out the competition, and they weren't getting showings either. Of course, there is always a price that will make someone buy the property but a $20,000 loss was just out of the question. So, I suggested he seriously consider renting the condo for a few years until the market improves. Even if he has to replace every inch of carpeting and repaint the entire condo when the renters move out, he will will still come out way ahead than if he dropped the price enough to get it sold right away.
Sometimes you can even find a renter who is interested in purchasing the home at the end of the lease. Lease-purchase contracts are no guarantee that the property will end up sold and have a number of complicating issues, so make sure you work with an experienced agent if you decide to go this route.
What Doesn't Work to Get Your House Sold
There are a few other things that some sellers want to try when their homes aren't selling. Newspaper advertising and open houses are rarely effective.
It's been a long time since buyers scoured the real estate classified ads in newspapers in search of a home. Some agents still continue to advertise their listings in the local municipal paper, but these ads are really designed to bring them more clients, not sell the homes advertised.
The reality is that buyers go to the internet to find homes today. They aren't looking at newspapers that limit the information to a single grainy picture.
Open houses are just as ineffective. Open houses attract neighbors and people contemplating buying a house at some point in the future. If they were pre-approved ready buyers, they probably would have an agent and would have already seen the house if it was a good match.
Today's buyers decide for themselves which homes they want to see. They search on websites that list all of the homes for sale, preview interior pictures, videos tours and satellite maps, and then give their agent a list of homes they want to see. If they see that a house is having an open house soon, they might decide to go to it instead of calling their agent because they don't want to 'bother their agent'.
But buyers who don't want to bother their agent aren't really expecting to fall in love with the house. If they think your house is their dream house, they'll bring their agent so they can make an offer as quickly as possible.
When home sellers are encountered with the hard choices that I've presented here, they often choose another path – Fire the Agent.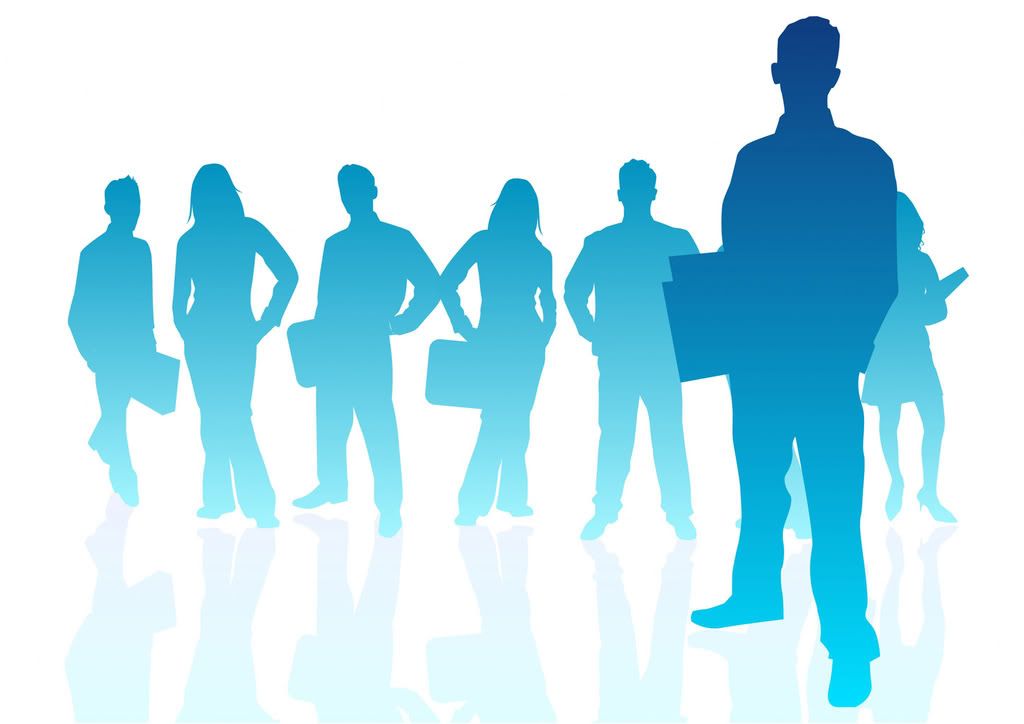 I'll admit there are times when agents are not doing everything that they could to get a home sold. But, if your agent has quality pictures, good marketing remarks, detailed home information and internet advertising, then changing agents without changing the price or condition of the house is not likely to result in a sale. There are other reasons to fire an agent – poor communication, personality conflicts and high pressure techniques are a few reasons that I think justify changing agents.
Ultimately, your house will sell when a buyer decides that your house is the one with the best features in the best condition in the area for the money.
Hire Me:
I specialize in selling homes regardless of whether they will be the hot listing to hit the market or if they have a challenge that makes it much harder to sell.
I also work with buyers who want to find the home of their dreams, but don't want to overpay.
If you are thinking of buying or selling a home in the St. Louis area, give me a call at 314-265-8073 and let's talk about your options.