Yesterday one of my home listings sold with multiple offers.
In November. In a down market. In 2 days.
Yes, even in a down market, there are homes that sell in in the fall and winter with multiple offers just after coming on the market.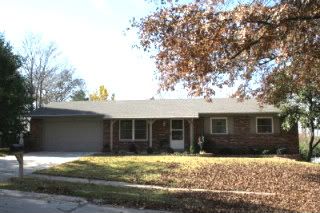 We went live in the MLS on Thursday afternoon. On Friday, my clients turned away a short notice showing (not something I normally recommend!). This agent, plus 6 others, showed the house on Saturday. By early afternoon I had one contract. The second contract…which happened to be from the agent that was turned away on Friday…was faxed over by early evening. Plus, I had one more agent saying that she thought her clients would write an offer the next morning.
To be fair, everyone was told that it appeared that there would be multiple offers. I let them know that we did not plan to respond to any offers until Sunday afternoon unless someone wanted to make an offer that was so great that we didn't need to wait to see what else might come in.
It worked.
The eager agent that tried to show the house on Friday called me and told me he had a cash buyer who could close before Christmas. Then he sent me a contract with a price that was good enough that I was willing to drive over to my sellers house at 8:30 pm on a Saturday night after picking up my parents at the airport at 7 pm from a 3 week international trip.
Since we are still under contract, I can't tell you the selling price. I will tell you that though cash buyers are a big deal in today's shaky lending environment, the price still needs to be great when there are multiple offers.
What does it take to get multiple offers on a home in November?
1. Buy a good house
The first step to doing well when you sell starts with when you buy a house. Buy a home in a desirable part of town that has an appealing floor plan. Make sure that there are no incurable problems with the house such as being on a busy road or having train tracks two doors down.
2. Cosmetic updates
In the current economic market, buyers are nervous about buying homes that need work. Yes there are buyers that will buy foreclosures or dated homes that are a great deal, but the homes that fly off the market are the ones that are move-in ready condition.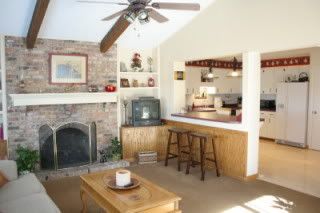 Make your home show like it is a display home. BEFORE you come on the market.
You can never undo a first impression. If the buyers don't like it initially, they won't come back later just because you replaced the carpet.
Your best traffic will come in the first 2 weeks of coming on the market. These are the people that are ready to buy now and have been watching the market waiting for something that they like. If none of these buyers makes an offer, then you are stuck waiting for new buyers to jump into the market. Depending on the level of buyer demand in your area, it could be months before you get a contract.
What did my clients do to get ready?
They replaced an oversized bedroom set that overwhelmed one of the bedrooms with a much smaller bed and bought new bedding. They rearranged furniture. They removed a lot of excess furniture and put it in storage. They decluttered, painted, took down the gold wall decor, and even changed the kitchen cabinet hardware. They understood that they needed their home to appeal to someone in their 20s or 30s.
Oh, they also had maintained their home well and it showed.
3. Price the home right
Even though my clients had a home in great condition, they understood the realities of today's market.
They priced their home based on what the recently sold homes suggested was a fair price. They threw in appliances, the pool table and a home protection plan. In today's market with lenders requiring more money down and higher closing costs, saving a buyer some money on appliances makes a difference.
Of course, there are homes that don't have the features that buyers want. There are homes built next to power line towers or haven't been updated in 30 years.
How do you get a home to sell when you can't fix the incurable issues or aren't willing to update the home?
Price.
Based on my experiences with buyers in the last year, I believe that almost all buyers fall into one of two categories. Either they want a great house that they can move into with almost no work needed OR they want an unbelievable bargain. The bargain hunters have been listening to the news flooded with foreclosure stories and dropping sale prices, and they are looking for a steal. These buyers are willing to put in some sweat equity. They will buy a dated house or a house near train tracks, but only if the price is right. Underprice your home…and it will sell quickly. Push the limit on the price, testing the market, and you'll still own it a year from now.
Think this was a fluke? Take a look at a similar post that I wrote earlier this year about another home that I sold in 2 days.