I have done kitchen updates in every home I have owned. In the first home, I just painted the original wood cabinets, replaced counters and floors, and reglazed the olive green oven so it was a shiny black.
With each home, the remodel became a little bigger.
More about my kitchen remodels:
There is no doubt that a moderate to full kitchen remodel can transform your home.
But nothing transforms an older home like opening up the walls and creating a kitchen that is open the the adjoining living spaces.
The pictures above are of the kitchen remodel I did in my current home. I removed the wall between the kitchen and dining room, moved the sink and dishwasher to the new half wall, added a raised serving bar which also hides things like the soap dispenser from full view and removed the historic cubby that was designed for a 42 inch stove.
Here are a few more pictures to show you what this kitchen remodel did to transform my home.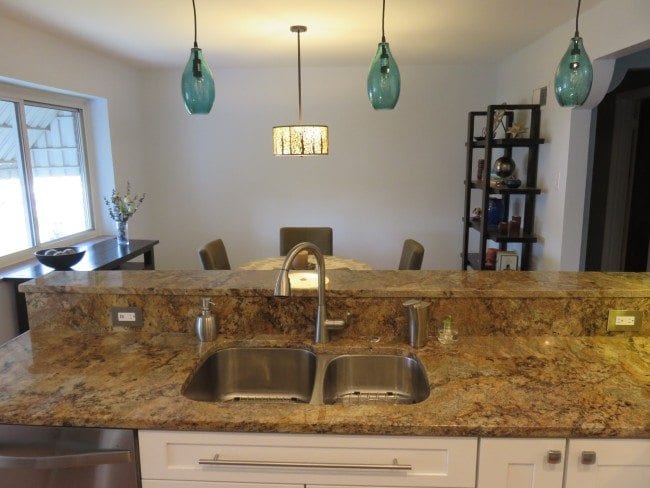 I decided that I really didn't need a space for a large table, but I did want a big pantry. So I added a pantry cabinet in the adjoining breakfast room. The next project is to build a L-shape window seat next to the pantry for extra storage.
I just listed a home that is one block away with the same original floor plan as my house. This home has an updated kitchen, but the kitchen was kept separate from the dining room.
This kitchen has nice cabinets and a great work triangle for cooking efficiently. Many people would leave this kitchen exactly the way it is. But for someone who wants a bigger kitchen with more counter space, you can see the potential by simply opening up the wall and adding more cabinets to connect the two sides.